CZECH - ENGLISH Kindergarten
Education in Kinder-City is bilingual - your child has an opportunity to communicate with both Czech and English speaking teachers. This way he/she learns both languages naturally and develops complex vocabulary in both of them. Children not attending our kindergarten can join our afternoon English and Spanish language courses. These courses are taught by a certified and experienced teacher who teaches only a small group of children at a time.
Modern Facility
Your children will be attending highly modern, specifically designed facility. Children's security and health is our top priority so our facility fulfills all the security and hygienic norms and regulations. Equipment in the kindergarten is divided into several "theme parks" and every child can choose such a toy which suits him/her the best at the given time.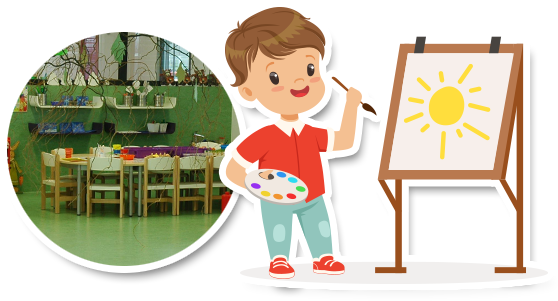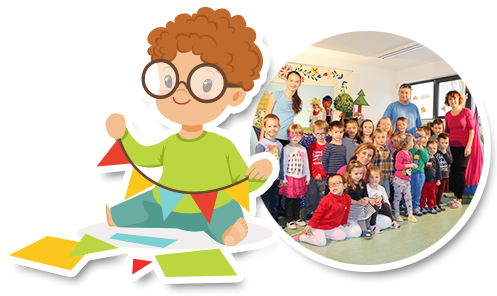 We Bring Up Children of the New Generation
The entire concept of the kindergarten is focused on multicultural education which helps children to understand their own identity and recognize and respect the identities of others from the very young age. Children also get to know a lot of information about our planet, culture, history and traditions of individual nations in a very natural and interesting way. This modern project-oriented method is consistent with internationally recognized educational standards.
Kinder-City for a Family
In order to achieve the complex and smooth development of a child, there needs to be present both education and upbringing in the kindergarten and in the family circle. We also offer your children additional leisure time activities. They can learn how to play tennis and golf, climb a climbing wall, practice yoga and speak Spanish. In winter, children can learn how to ski and skate.